Facing an Urgent Need
Young people face challenges unimagined by earlier generations, from the accelerating pace and complexity of technology and constant bombardment by social media, to widespread drug and alcohol abuse, confusion about values, the negative influence of peers, post-Covid anxieties, and more. At times, parents are called to intervene vigorously to ensure their child has a chance to grow up to live a whole and productive life.
Finding an Effective Response
Our mission is to help families effectively address vexing problems with pre-teens, teens, and young adults. We are problem-solving, solution-seeking consultants, familiar with the many available ways to address the challenges parents face with their particular struggling child. As educational consultants, our job is to listen, to absorb information, to gain insight, and to collaborate fully with parents in the quest for, and implementation of, the most promising and appropriate approaches to a wide range of concerns. Find more information on who we work with here.
The Great News: Creative, Hopeful Options Are Available!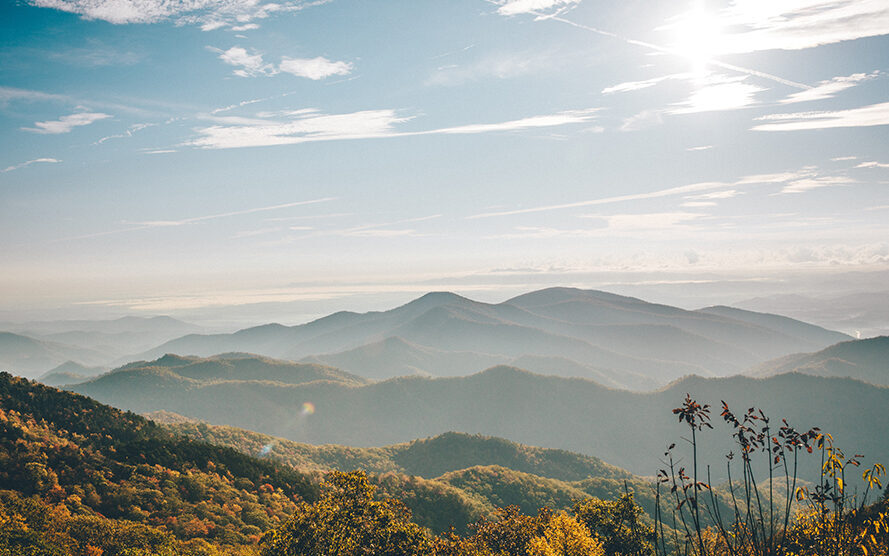 There are hundreds of schools and programs for struggling pre-teens, teens, and young adults across the country, and their offerings vary widely. We regularly visit them— wilderness therapy programs, therapeutic boarding schools, residential treatment centers, programs for substance abuse, mentoring programs, and character-building boarding schools—to identify safe and effective programs with high integrity and compassion.
This enables us to make informed recommendations based on the particular needs of each student.
Our Process
We begin by meeting with parents and students, focusing on the student with genuine interest in their education and growth. We ask how things are going in school, in the family, and with friends, as well as where the student feels they are currently heading—short term and long term—and their aspirations for the future.
We then turn to parents' own perceptions, concerns, and hopes, and discuss the student's home, school, and social life. Parents write a narrative telling the story of their child, from early childhood to the present. We review this information, along with school records—transcripts, test results, teacher comments, evaluations, and reports—and any records from therapists and other professionals.
Based on this research, short- and long-term goals are identified and a plan and tentative timeline are prepared. Drawing on our knowledge of available schools and programs, we propose several options, and assist with key questions to help make the best choice. We see that selected programs and schools provide information, help parents complete applications, set up interviews, and arrange for additional testing if needed. We may recommend:
Traditional boarding school with support
Therapeutic wilderness program
Residential treatment center
Therapeutic and emotional growth boarding school
Life coaching
Transitional program for young adults
Educational consultants neither solicit nor accept compensation from any school or program for placement of a client. To learn more about our commitment to ethics, visit IECA.
Once a placement is made, we monitor the client's progress and stay in close touch with parents. Throughout the placement, we offer support and remain available to parents by phone or in person. We coach, we listen, and we encourage parents to embrace the opportunity to learn and grow through this process. The best schools and programs offer well-designed parent workshops. There is no better way for parents to support the student than by seeking themselves to learn and to grow. We call it "the parallel process". Upon completion of the program, we can refer families to professional resources that assist with home integration. We believe It is critical that families sustain the healing process in specific and meaningful ways.
Family Involvement Is Crucial
The fast pace of modern life, the influence of the media, shifting values, lack of structure and sometimes chaos within the family, and other forces in our culture create special challenges for parents. In this context, parents with struggling children of any age must become involved in the change process themselves. It's not enough merely to seek treatment for the young person.
Unhealthy patterns within the family may have developed over a long period of time and will not disappear overnight. The healing process takes hard work and commitment on the part of each family member, especially each parent. Those who take this approach are far more likely to get a successful outcome. This is why we recommend only those schools and programs which offer a family system focus. Research shows there are three key factors that contribute to successful outcomes:
1. Commitment of parents and family members to the healing process.
2. Healthy structure in the home when the student leaves treatment.
3. Effective aftercare support for both the student and the family.
As parents ourselves, we have deep compassion for parents who are struggling to understand and to help their child. We have been in their shoes. We share our experience with our clients. We learn with you and from you. And we connect families with programs and schools where family involvement is central to the philosophy and practice.
Coaching Services
Building on the legacy of John Huie's dedication to helping people tackle challenges, Jesse and Alyson both also provide Coaching Services. Sessions can be 15-50 minutes, depending on what works for your situation.
Jesse – Adolescent, Young Adult, and Family Coaching: As a licensed clinical social worker for nearly 20 years, Jesse has worked with a diverse set of clients. From Veterans to middle-schoolers, Jesse has been able to humbly connect with people in order to offer them hope, clarity, and healing.
Alyson – Parent Coaching: As parents, we know it's easy to feel like you're juggling in quicksand. Alyson is here to help support you in the face of these challenges.
Call us to discuss if coaching makes sense for you or your family. If needed, we can include coaching as part of the therapeutic consulting contract.
---
Mountain photo credit: Wes Hicks via Unsplash